The link above will take you to past exam papers and examiner reports.
Some Listening with transcripts: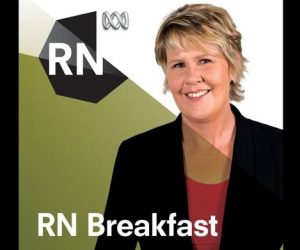 The case for a sugar tax – Listen and take notes about the main points.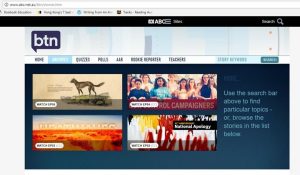 BTN dingoes link
October 1… I hope your exams last week were good.  I have decided not to put more listening tasks here.  Look at the tasks I gave you last week after the exam.  The http://www.abc.net.au/btn/stories.htm has lots of good listening activities. We will do some practice activities after the holidays.  I will be at school Thursday morning in C Block if you want to see me.
Examiner reports (with sample responses) 2016 2015 2014 (No reference to Medea – but Langauge analysis is OK) ALL EXAMS and EXAMINER REPORTS  
Here's a well structured persuasive speech that uses a range of persuasive techniques.
Lyrics for "Society" from Into the Wild and a little more about the meaning of it all http://www.wordsinthebucket.com/society-into-the-wild
LISTENING TASKS: As most of you did not wait to collect the homework, I can only hope you are checking this blog.  I will be at school Friday in my office – but in the meantime, if you want to organise this yourself, you need to  : Go to the Listening paper NSW ESL 2016 Print this – Read the Questions Open the Youtube program below.  Listen to the program.  Do not watch!  Take notes. Listen a second time and finish your answers.
Check your answers using the Marking Guidelines.  Watch and review your answers. Do some extra listening using the link below.  As you listen, practice taking notes – even though you do not have questions.  A reminder your SAC will be on Wednesday.
Editors Choice on the ABC has a number of short clips from around Australia. Some can be a bit tricky to listen to – but it will help you tune in. Remember, you should be doing some listening activity every day.  At Behind the News, you can access short 3-4 minute clips with video.  You could even try listening with the image hidden.  Read  the transcript.  To test yourself even more, you could try and answer some of the questions that can be found on the discussion questions link.
2. Listening Task: Audio for the text activities:
3.   EAL VCAA sample Exam – audio files
4. BBC The English we speak : frenemy
TRACKS: Interview  – note this was after the film came out. Many of the clips and images are from the film – not the book.  Remember – you are studying the book – NOT the film.
Booktopia Interview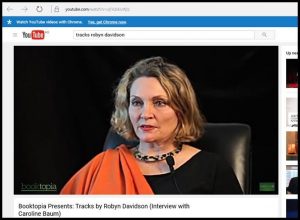 Time for Kids Interview
Tracks and Into the Wild Lib guide
Additional resources on Medea:
1. The SHMOOP webite has some great student friendly material. The link below will take you to a page on some of the characters in simple English. You can easily navigate to lots of other areas from there.
2. and a "short" version of the story via a YouTube clip!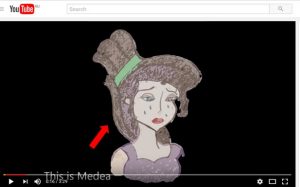 3. And the ever brilliant SPARK NOTES
4. English Works : Notes on a range of texts including "Medea"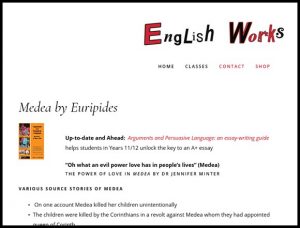 5. Quizlet FLASH CARDS  It is possible to create your own set. Puzzle pack answers HERE
6. Course hero : A little like Spark notes – but the language is easier.
7. Fizzisfield – some interesting links including a BBC episode that looks at the important link between democracy and drama. The short clip of Professor Hall talking about the audience and Chorus view of the characters is also great!  You will also find a link to an ABC  an episode on Medea delivered by one of the chief examiners, Ross Huggard.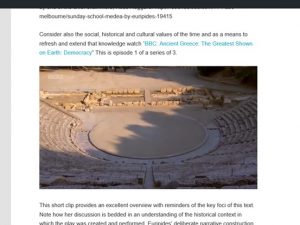 8. The Conversation – Relevance of Medea today
        ********************************************************************** GRAMMAR – Some links for when you are a little bored!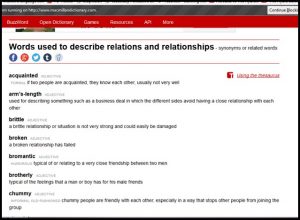 Some more verb tense activities: English Page.com Grammar Bites – Learn English for teens  **********************************************************************
The Age website includes a link to letters – a great source  for looking at the application of persuasive techniques **********************************************************************************8
You can use the link to quizlet above to help revise your understanding of key persuasive techniques.  Remember though – you do not need to name the technique.  The key is recognising where a technique is used and how this is designed to position / influence the reader / listener.  There are a number of slide shows available online that will help you recognise and explain the use of persuasive language techniques – the link about will take you to one – but there are others. *****************************************************************************************
Some links related to the vaccination debate: http://www.sbs.com.au/news/article/2012/11/26/glance-immunisation-debate http://www.parents.com/health/vaccines/controversy/vaccines-the-reality-behind-the-debate/ http://www.heraldsun.com.au/news/victoria/vaccination-the-emotive-debate-that-divides-parents/story-fni0fit3-1227242699968 http://www.mayoclinic.org/healthy-lifestyle/infant-and-toddler-health/in-depth/vaccines/art-20048334 ********************************************************************************* VCE students – knowing your text – some hints! ************************************************************************ Tips from top performers in VCE : Herald Sun Covers lots of subjects – not just English. *************************************************************************** Some links for further reading: ATAR notes forum: Scroll down about half way to find the link to EAL resources. The ATAR notes forum also has links to a number of articles that are good for language analysis. They are a bit old – but good for summary practice. Box Hill SC also has some useful articles for language analysis – although they are a little older. The issues blog VCE English Summary Lecture – Victoria University  September 2011 PRESENTER: David McLean B.A.(Hons.), Dip.Ed., M.Ed.Stds. Notes from the lecture.  Section 1 on Language Analysis has an excellent list of terms to describe tone and persuasive techniques, with illustrative examples ****************************************************************