WEEK 8 BLOGGING -final Challenge
TASK 1: Evaluate the Challenge.
This is your chance to give the organisers some feedback about the Challenge.  (Logan and John – you haven't been here for the whole time, but you can still give feedback on your experience.
Go to this link: https://forms.gle/mre8HcCct9ZLmi2o7
TASK 2: Create a post on your blog reflecting on your participation in the challenge.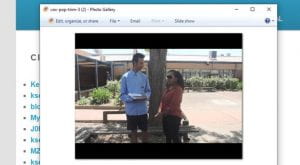 week 6: Emojis
An interesting read about music can be found here Music and the brain
Adding a blogging badge to your blog : https://studentchallenge.edublogs.org/2019/02/10/badge-2019/
Register for the blogging challenge
Students strike for climate (the Age)
ABC reports
Survey creation:
An amazing collection of resources related to food HERE
School lunch survey on Survey Monkey
For those of you who want to do a little extra reading and work : http://help.edublogs.org/user-guide/
Learning HTML and CSS click HERE
Introduction : Blog evaluation
Creative Commons Images …. We will discuss these in class!
"Old mobile phones"by allytibbitt is licensed under CC BY-NC-SA 2.0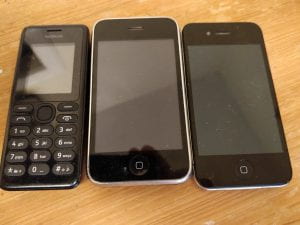 I have started to have a play with the new set up
Kurunjang 2019…….. Story telling and blogging
Some interesting blogs to look at for starters