ON LINE teaching resources and ideas: (04/04/2020)
* AMPLIFY has links to free resources in a number of areas –
* Genki English https://genkienglishonline.com/
Probably best for younger learners – maybe share it with your younger brothers and sisters.
* ESL Brains : Does involve a small cost for some resources.  Some of it is focused on adult learners – but useful resources for middle school students with some modification.
FUSE : resources including Clickview for students and teachers in the Department of Education and Training
POETRY:
http://www.readwritethink.org/files/resources/interactives/diamante_poems_2/
Beginner level science :
ELL friendly definitions
Start with the Fake news one – get a copy of the questions
A page with a number of links to sites that have listening activities
There are many sites you can go that will help with your listening
Behind the News – This has short stories about many things in Australia as well as overseas.
The best thing to do is 1. Watch and listen then 2. Listen to the program and follow the transcript.
2. Learn English Teens Select the link below.  There are exercises you can do to check your understanding.
Use all listening activities to help build your vocabulary.
You tube videos with downloadable worksheets and transcripts!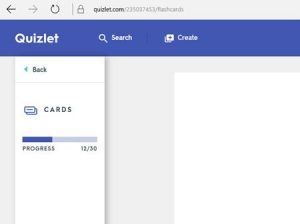 Words to describe tone and attitude
Vocabulary.com has links to more detailed information to help your understanding.
This is a great  site though it does ask you to sign up – either as a student or educator.  It's easy to do – and doesn't cost anything. Articles come in different reading levels as well as having writing prompts and quizzes.
Online games for English Language Learners
To Kill a Mockingbird – some resources
https://english-schs.wikispaces.com/To+Kill+A+Mockingbird
Some great links for ancient Egypt!
The Nile – an easy guide
Persuasive language in newspapers:
If you don't get your own copy of a newspaper – this site may help you in following recent issues as well as looking at persuasive techniques used.
Useful resources for research on Health issues:
Smoking :
http://kidshealth.org/en/kids/smoking.html
http://www.cyh.com/HealthTopics/HealthTopicDetailsKids.aspx?p=335&np=289&id=1607
Bullying:
http://www.cyh.com/HealthTopics/HealthTopicDetailsKids.aspx?p=335&np=286&id=1695
http://www.takeastandtogether.gov.au/index.html
Headaches:
http://kidshealth.org/en/parents/headache.html
http://www.cyh.com/HealthTopics/HealthTopicDetailsKids.aspx?p=335&np=152&id=2463
Immunisation:
http://www.cyh.com/HealthTopics/HealthTopicDetailsKids.aspx?p=335&np=285&id=1691
Eating disorders:
http://kidshealth.org/en/kids/eatdisorder.html?WT.ac=k-ra
http://www.rch.org.au/kidsinfo/fact_sheets/Eating_disorders_types_and_treatment/
Homework is what you can do outside of class to improve your skills in many areas.  It is important to have fun – and some homework can be fun as well.
Reading – This is the most important homework you can do.  The more you read, the more words you learn.  You also see how words in the English language fit together.  Look for different things to read – magazines, newspapers, even store catalogues.   Watching English TV shows is also good for a homework activity – and it can be fun as well.
Relaxation: Some people like a little break from serious homework – but this is something that can be a bit of fun as well: Pen spinning – make sure you read the English article that goes with the video!